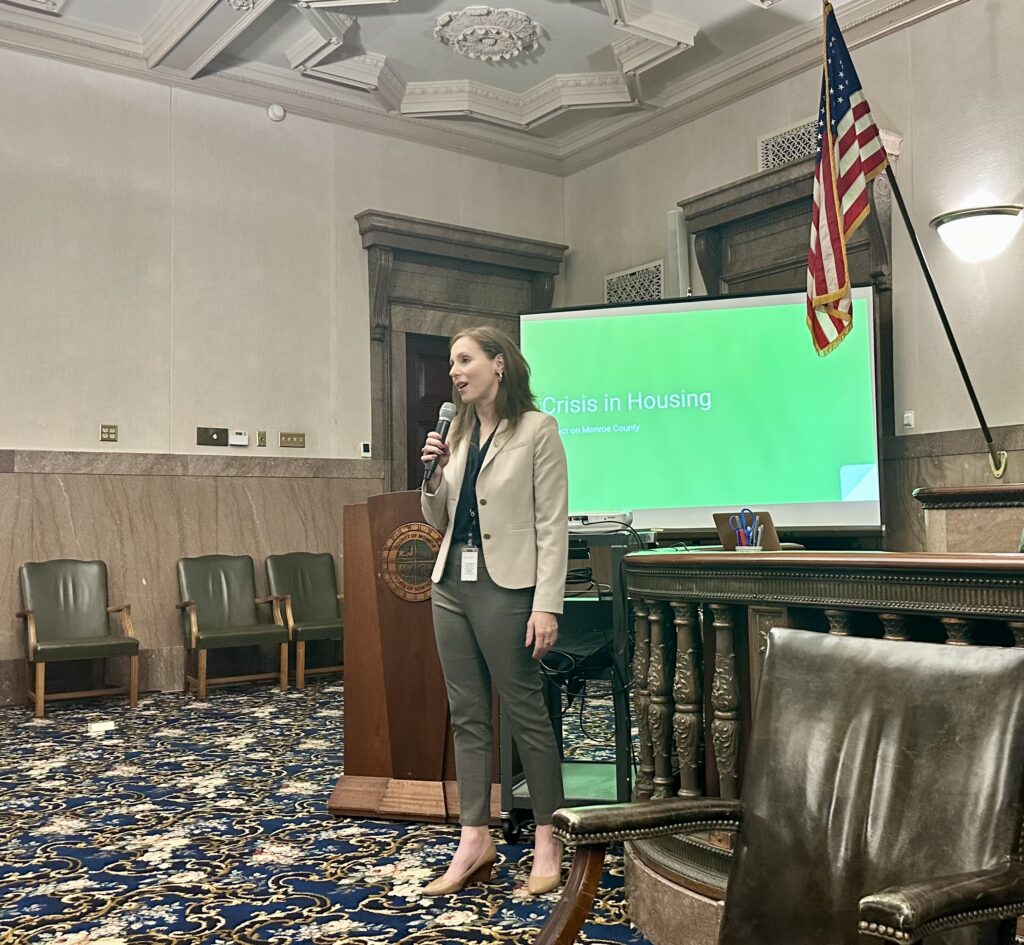 Every single day,  Legislator Rachel Barnhart hears from neighbors with complex problems relating to evictions, dangerous living conditions and the inability to find affordable apartments.
That's why she hosted a forum last night with City Councilmember Kim Smith about Monroe County's crisis in housing.

Here are some takeaways:
We need more resources for affordable and quality units – from housing vouchers to construction funds. This is a problem nationwide and in Monroe County.
We need more low-barrier shelters and services for unhoused people in crisis. Monroe County administrators indicated that providers will be able to respond to a request for proposals next month to provide this service.
We need a housing court that regularly orders repairs to units that are not habitable.
Legislator Barnhart also learned about the Tenant Defense Project. If you need assistance, please call 585-504-6195.