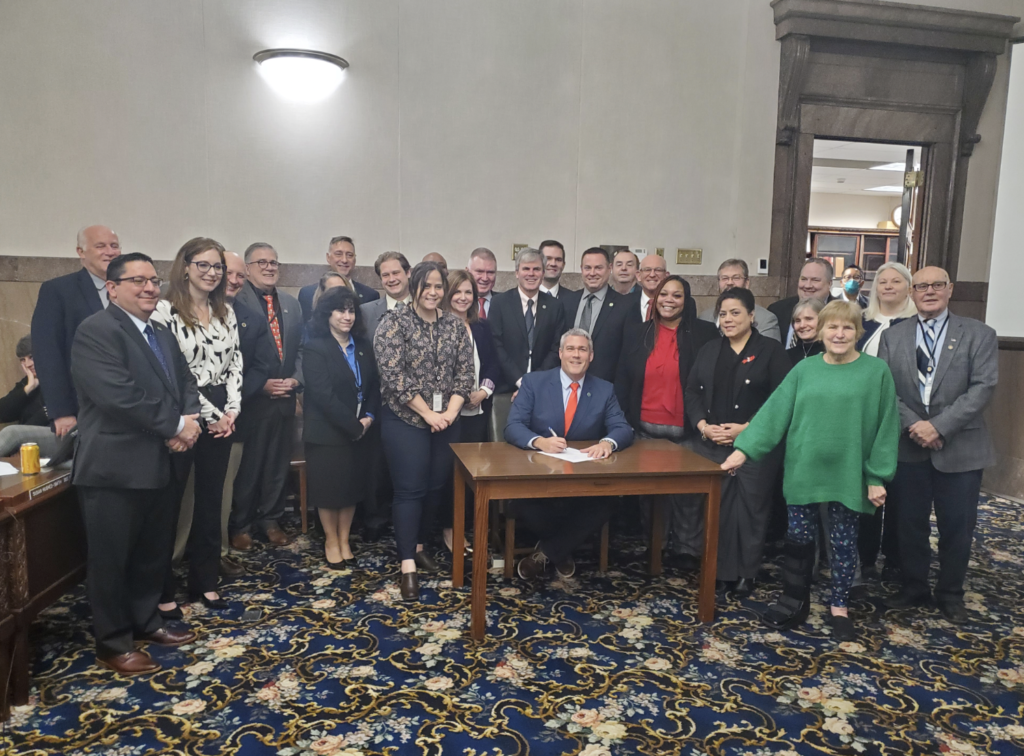 The past year has flown by, filled with work on important issues and projects. Here is a rundown:

Monroe County Budget and ARPA Funding: I was pleased to vote for the $1.3 billion 2023 budget. The budget features better compensation for human services workers as the county experiences challenges with recruitment and retention. We also passed more funds for opioid addiction services. I was happy to see more funding for arts and community festivals that will be accessible to smaller organizations. I also supported nearly $100 million in federal funding for 40 projects that include resources for veterans, domestic violence victims, senior citizens, neighborhood services and food access.

Redistricting: I am sad to tell you that after months of hard work, the new redistricting maps will be decided by the court system, after the Legislature so far has failed to implement a viable plan. The good news is there is broad agreement for Black majority districts. That's thanks to the incredible advocacy of activists who fought for voter enfranchisement over the past four months.

Public Defender: I joined a majority of Legislators to appoint Julie Cianca to Public Defender in an unusual meeting that bypassed the President, after the position sat vacant for many months. Unfortunately, the President of the Legislature is suing over the procedures used to appoint Ms. Cianca. The entire episode is an example of how we need to do a better job working together as Legislators to find compromise and solutions.
Pedestrian and Cyclist Safety: Earlier this year, I brought a proposal to relaunch the Drive2bBetter public education campaign to the county administration. This public awareness effort involves ads and signs warning drivers to slow down and scan for pedestrians and cyclists. The county secured funding to relaunch the program.

Here are some winter events to check out this month:

· Genesee Country Village & Museum — Yuletide in the Country Theatrical Tours and Buffets. December 16, 17. Call 585-538-6822

· Highland Park Ice Skating Rink — When ice conditions allow, the rink will be available daily from 10 a.m. to 10 p.m. Skates are not available to rent, skaters must bring their own.

· Martin Luther King Jr. Memorial Park Ice Rink — Open skate is available from noon until 8:50 p.m. Monday through Saturday and from noon to 7 p.m. on Sundays. The rink will be closed on Christmas and New Year's Day. For more information or questions, contact (585) 428-7541.

· ROC Holiday Village — Ice skating, igloos, fire pits, indoor bar, Santa, crafts for kids, music and shopping. MLK Park, Rochester. Activities for adults and kids. Runs through Friday, December 23. Closed Mondays & Tuesdays. Most activities start at 4 p.m. Wednesdays through Fridays, and 10 or 11 a.m. Saturdays and Sundays.

Next year, I have several initiatives on tap to make our roads safe and accessible for all. I am working with local housing advocates on ways to meet the needs of our unhoused neighbors. I support Metro Justice's campaign for a public utility, and look forward to exploring how to secure broader support at the county level. I am also beginning to have conversations about how to address the dysfunction in the Legislature as it relates to our rules.

I hope you have a safe, happy and warm holiday season!